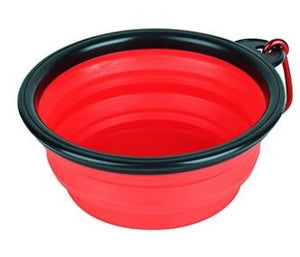 Large Travel Food/Water Bowl
GST & Australian Shipping Inc.
---
---
Large Folding Dog Food/Water Bowl
Not sure where you will be able to feed your dog while on the go or travelling? Don't risk cafes or locations that are not dog water friendly. 
This compact folding bowl is the solution!
This silicon bowl folds into a flat disk for ultra-portability and convenience. Keep it in the car for spontaneous outings, or just put in in your bag when you are out and about.
This is the larger size available with a diameter of 17.5cm at the top 12.5cm at the base.  This is ideal for larger breeds or multiple dogs. 
Need a smaller bowl? Click here
Usually delivered within 1-1.5weeks

---
We Also Recommend