Dual Braided Dog Leash
GST & Australian Shipping Inc.
---
---
"Twist-Free Twin Tails: Your Dual Braided Doggo Leash Experience"
Unleash your pups into a world of tangle-free adventures with our premium Dual Braided Dog Leash, engineered to give your doggo duo the freedom they crave while keeping your peace of mind intact! 🐾✨
➺ No More Tangle, Just Fun: Say goodbye to the days of jumbled leashes and hello to stress-free walks! The 360-degree swivel clasp ensures a twist-free experience, allowing your doggos to explore, cross paths, and navigate their adventures without wrapping themselves up in a leash puzzle.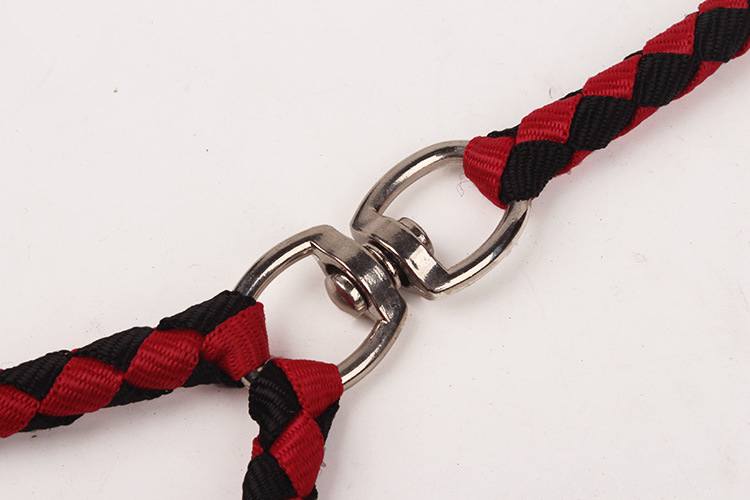 ➺ Strength That Shines: Crafted with a robust combination of nylon and polyester, this leash doesn't only bring durability to the table, but it also gleams with reflective stitching, ensuring your furry friends are visible and safe during those enchanting moonlit strolls.
➺ For Your Comfortable Journey: Relish in the comfort of the ergonomically designed, soft foam handle, designed to cushion your hands against those sudden pulls and playful tugs. 
➺ Shock Absorbing Excellence: Navigate through your walks, runs, and explorations smoothly, thanks to the shock-absorbing bungee sections of the leash. They absorb the sudden jerks and pulls, making your walks smooth and providing gentle feedback to your adventurous pups.
➺ Timeless Design & Lasting Durability: The beautiful braided design is durable and strong, ensuring your leash withstands the antics of your lively doggos and accompanies you through countless adventures.
Outdoor adventures with two doggos have never been this exhilarating and hassle-free! 
Let the adventures begin, and the tails wag harmoniously untangled in unison! 
---
We Also Recommend