News — car protection
Posted by Dog Approved QA Team on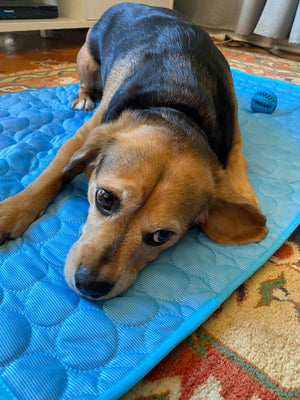 There are a lot of ads and offers for various types of cooling mats this summer. All promise to make doggos more comfortable in the heat. We thought we had better do some research and check these out!
There are two primary types of cooling mats on the market: those that contain a gel and can be refrigerated and a multilayered fabric alternative. Many confusing ads on Facebook and Instagram claim features of both, but a little investigation shows these are not really from legitimate sellers!
The fabric ones are generally a Nylon Polyester Blend top layer and a mesh bottom, so it facilitates airflow, and the top will always be cooler than the surface it is on. This configuration seemed more practical to us, so this is the style in this review
Posted by Dog Approved QA Team on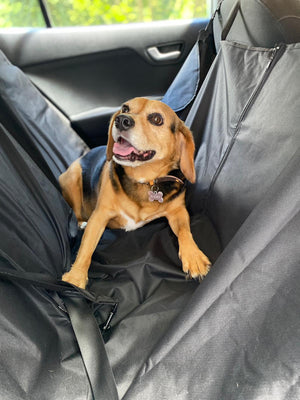 The car hammock is an unusual new take on a car seat cover to protect your car while transporting your doggo. We chose a standard Kia hatchback as our test vehicle and Rocky as our test subject.